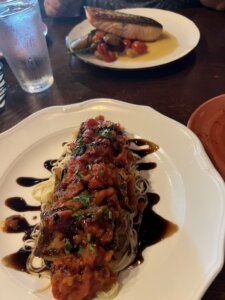 Mia Nonno is located at 2588 N. Houston Street in Dallas, Texas. They two other locations, one in Allen, Texans and the other is in Flower Mound, Texas. Owner, Ate and Noti, are lifelong friends who grew up in Albania. They spent a good part of their childhood hanging out with their Grandfather who did most of the family cooking.
When they were old enough, they immigrated to the United States, specifically New York. They both worked and owned restaurants there through the years and knew that someday they would open a restaurant in Texas. The first Mia Nonno was opened in 2014 in Allen, Texas. The name, Mia Nonno literally means "My Grandfather" so the restaurant was dedicated to him. The restaurant in Flower Mound was opened in 2017 and they opened one in November of 2018 in Dallas.
Even though they grew up eating Mediterranean food, they quickly became experts in preparing authentic Italian meals. They have a strong four-point-four-star rating online with close to two hundred reviews.
Located in Frisco, Texas is Lombardi Cucina Italiana. It is about 30 miles north of Dallas, Texas but is well worth the drive. Founder and owner is Alberto Lombardo who was raised in a small town in Italy called Foil. He traveled extensively around the world working restaurants in Belgium, Italy, cruise ships and Germany. He decided to settle in Texas in 1973 where he opened his first Italian restaurant, Lombardi's.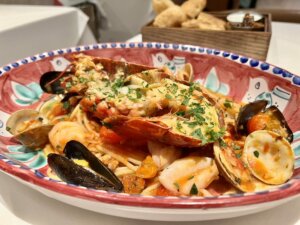 Vice President of Operations at Lombardi Cucina Italiano is Danilo A. Di Nardo. He has twenty-four years in the hospitality industry developing wine programs worldwide. Director of Culinary is Chef Alfio Longo. He has experience in cooking Mediterranean, French and Italian food. Chef Ty Thaxton is the LFC Corporate Chef who worked all over the world before settling at Lombardi. The Director of Beverage is Andrew Stock has spent fifteen years in hospitality locally.
They consider this restaurant to be upscale and ask that their patrons dress appropriately. They discourage male tank tops, hats, men's open toe shoes as well as torn jeans and athletic attire. On the internet they have four stars with over one hundred reviews.
In Northeast Dallas, Texas, is MoMo Italian Kitchen. In 1985, oner Antonio Gattini moved to Texas with one goal in mind. Open an authentic Italian kitchen bringing his famous mothers' recipes back to life from the cookbook his mother handed down to him.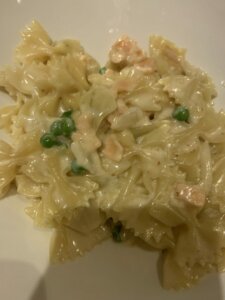 Antonio's mother was Fernanda Gosetti who moved to Milan in 1952 with her two sisters. They were amazing cooks and got inspiration for cooking amazing Italian meals from a cooking magazine, La Cucina Italiano. The magazine started in 1929 but they stopped publishing it during World War II. After the war, Fernanda and her sisters decided to re-start the publication which is still sold to this day. Fernanda was considered the Julia Child of Northern Italy and was one of the most innovators of Italian cooking.
Aaron Goss and Wende Stevenson bought the restaurant from Antonio's son, Carlo, in 2017. Ironically, Wendy had worked in the restaurant 30 years previously and never dreamed she would one day become the owner. They were committed to keeping MoMo Italian Kitchen the same and have made no changes keeping Fernanda's recipes the same. With over three hundred and fifty evaluations on the world wide web they have a strong four-point-five rating.
Hood Cleaning Dallas, Texas
The pros at Dallas TX Hood Cleaning have been cleaning hoods in Dallas, Texas and the surrounding area for years. Their team of professionals take pride in a job well done and have built up a strong clientele.