Exhaust Hood Cleaning Dallas Texas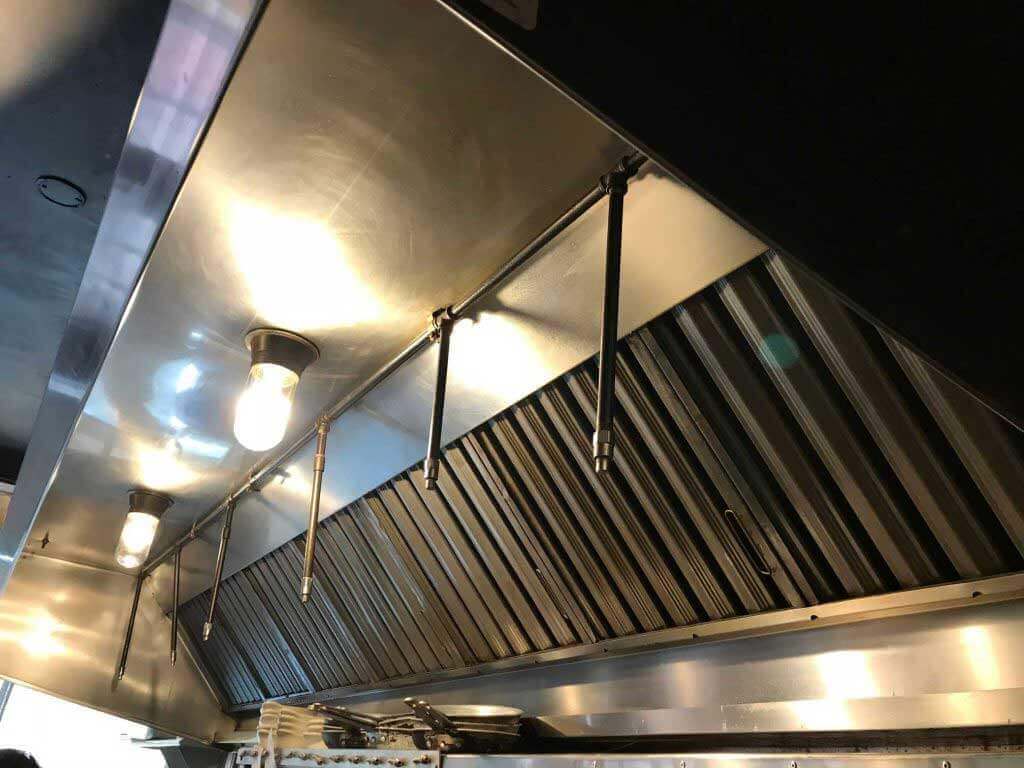 Health board regulations require restaurants to clean their exhaust hoods on a regular basis to prevent the spread of harmful bacteria and prevent grease fires from breaking out
We can show your hoods a lot of love in Dallas, TX.
Exhaust hood cleaning service isn't another task for your staff to do as it requires specialized equipment which can be very costly to acquire. It would be much easier to let us get the job done than trying to do the job yourself and luckily, we offer the best services at the best rates, and all our 100% customer satisfaction reviews can back us up.
Our specialized team will clean, disinfect, polish, and degrease all the dirt out of your kitchen hoods and leave them working better than before. Our experienced team is well equipped with the adequate tools and training to handle any type of exhaust hood cleaning with ease: give our team your grease hoods (the types of hoods that were manufactured to get rid of heat, smoke, condensation, and all the other grease formed during the cooking process) or your condensate hoods (the general kitchen hoods used to collect and remove steam, heat, odors, and moisture from the kitchen appliances that do not produce grease) and will make the magic happen for you. The best part is we'll work at your own schedule to ensure we don't inconvenience your customers, staff, or disrupt the day to day restaurant operations.
Maybe you don't have a restaurant business, maybe you have a bar or maybe you have a fast food joint, maybe it just a commercial kitchen. Whichever one you've got, we've got you covered. Visit our ABOUT page to know more about our services.
Hit us up to talk to an expert about exhaust hood cleaning.
Need help finding a custom schedule to fit all your needs, Give Dallas Texas Hood Cleaning a call now to speak to one of our amazing representatives, or if you have questions before we schedule, please CONTACT US for a free - no-obligation - quote. If you're interested in any of our services but require a custom service, our representative will talk to you about scheduling an appointment.
Once a date is arranged, one of our representatives will come to meet you at your place of business for a quick inspection, once done they will offer you a custom quote.
You can also use this form here to contact us. A representative will get in touch with you just as fast.
We are licensed, bonded, certified, and full insurance for exhaust hood cleaning.
---
Dallas Hood Cleaning should be your first and only call (214) 903-4740.