Commercial Kitchen Equipment Cleaning
Dallas Texas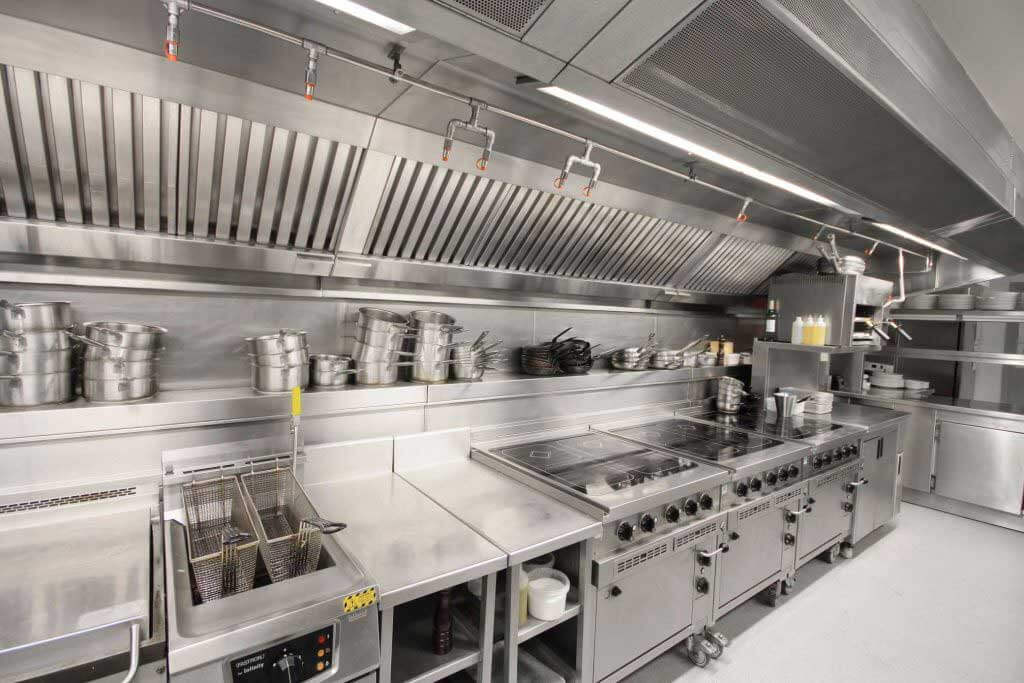 Whether you've been in business for a while or you're just starting, it's inevitable that because of the banging, the dropping, and the frequent usage, your equipment will start looking a little old and dull. This is where Dallas TX Hood Cleaning comes on, we use unique tools and top-notch chemicals to wash your appliances, promising to get your equipment looking like new by the time we're done.
Why we're a good fit for your restaurant commercial kitchen equipment cleaning.
Letting dirt accumulate on your equipment isn't just bad for your company image, it's also unhealthy as it can also become a breeding ground for dangerous bacteria and mold which can seriously endanger both your workers and customers' safety. Don't ruin the reputation you spent so long trying to build.
Our commercial kitchen cleaning professionals sanitize all your surfaces, clean those hard to reach areas that give you trouble thus keeping insects away and giving your kitchen an overall facelift. Keeping your surfaces spic and span encourages you to always keep up your cookhouse at its ideal. The best part is you never have to worry about random visits from health and sanitation inspectors because you'll be ready. If you want to know more about our services, visit our ABOUT page.
Keeping your restaurant equipment washed and frequent restaurant hood cleaning will also place you in all the inspectors' good books, it will also literally protect your investment. It only takes a few moments for a fire caused by grease buildup to raze your restaurant down.
We want to help bring all your cleaning dreams to life.
As Certified commercial kitchen equipment cleaning pros, Dallas TX Hood Cleaners will also go the extra mile to routinely inspect your equipment to ensure your premises is safe to handle food and are updated with the latest health regulations. can inspect and clean your restaurant's exhaust system and range hood, keeping your establishment safe and up-to-date.
Your staff need help, they can't do it alone. Try Dallas TX Hood Cleaners today for a service like no other, seriously we promise to blow your mind. Call us with this number - (214) 692-2822 to schedule an appointment at no extra charge. You can also contact us using this form here. We offer free quotes.
We are licensed, bonded, certified, and fully insured for commercial kitchen equipment cleaning.
---
Dallas Hood Cleaning is professional and recommended by restaurant owners.